Drain Cleaning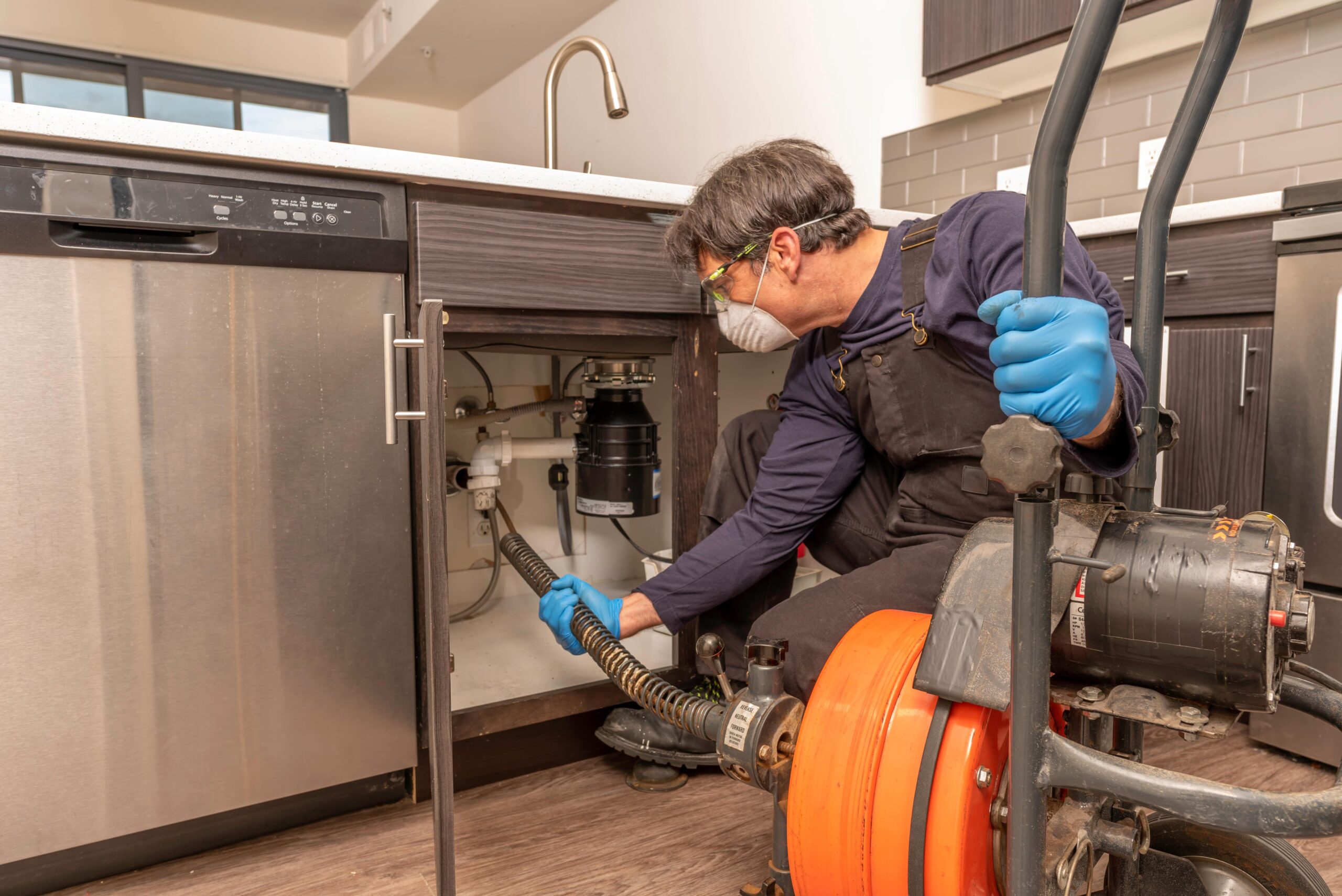 Clogged Drains & Drain Cleaning Services Connersville Indiana
Clogged drains are a common occurrence, but also one of the most annoying. Most of the time, they are caused by food particles, hair, oil, dirt, soap, coffee grounds, hot wax or grease, and mineral build-up. Installing strainers on all tub and shower drains may also help to prevent clogs. However, even with these precautions, clogged drains may still occur.
These clogged drains can be a major inconvenience in your home or business. So, you need a plumbing company you can trust to quickly clean that clogged drain so you can get back to your normal daily activities. The plumbing professionals at Benny's Drain Cleaning and Plumbing are experts in cleaning clogged drains and will quickly diagnose and fix any problem. We've been servicing Connersville, Indiana and the surrounding area for years, and our plumbers will leave your home or commercial building clean and operating properly.
Camera Inspection & Problem Diagnosis for Residential & Commercial Plumbing Problems in Connersville, Indiana.
Benny's Drain Cleaning and Plumbing uses the latest technology and equipment to perform camera inspections for commercial and residential customers. Camera inspections involve the use of special video cameras to view the insides of sewer and drain lines, allowing our plumbers to view areas that could not otherwise be viewed without excavation or going behind walls. Our licensed and insured experts are specially trained to use this equipment.
No Guessing Games; A More Efficient Way to Solve Your Plumbing Problem.
Camera inspections are an effective and efficient way to detect problems in drain and sewer lines, as well as to determine their overall condition. They enable our licensed plumbers to accurately pinpoint problems such as leaks, cracks, blockages and obstructions such as tree roots. Once the sewer and drain line problems are determined using a camera inspection, they can be effectively fixed with the least amount of digging or drywall damage.
For your convenience, our plumbers are available 24-hours-per-day, seven-days-per-week to clean clogged drains and get them flowing again.
We provide free estimates and upfront pricing on all drain cleaning services to ensure you are never caught off guard.
Contact Benny's Drain Cleaning and Plumbing Today!